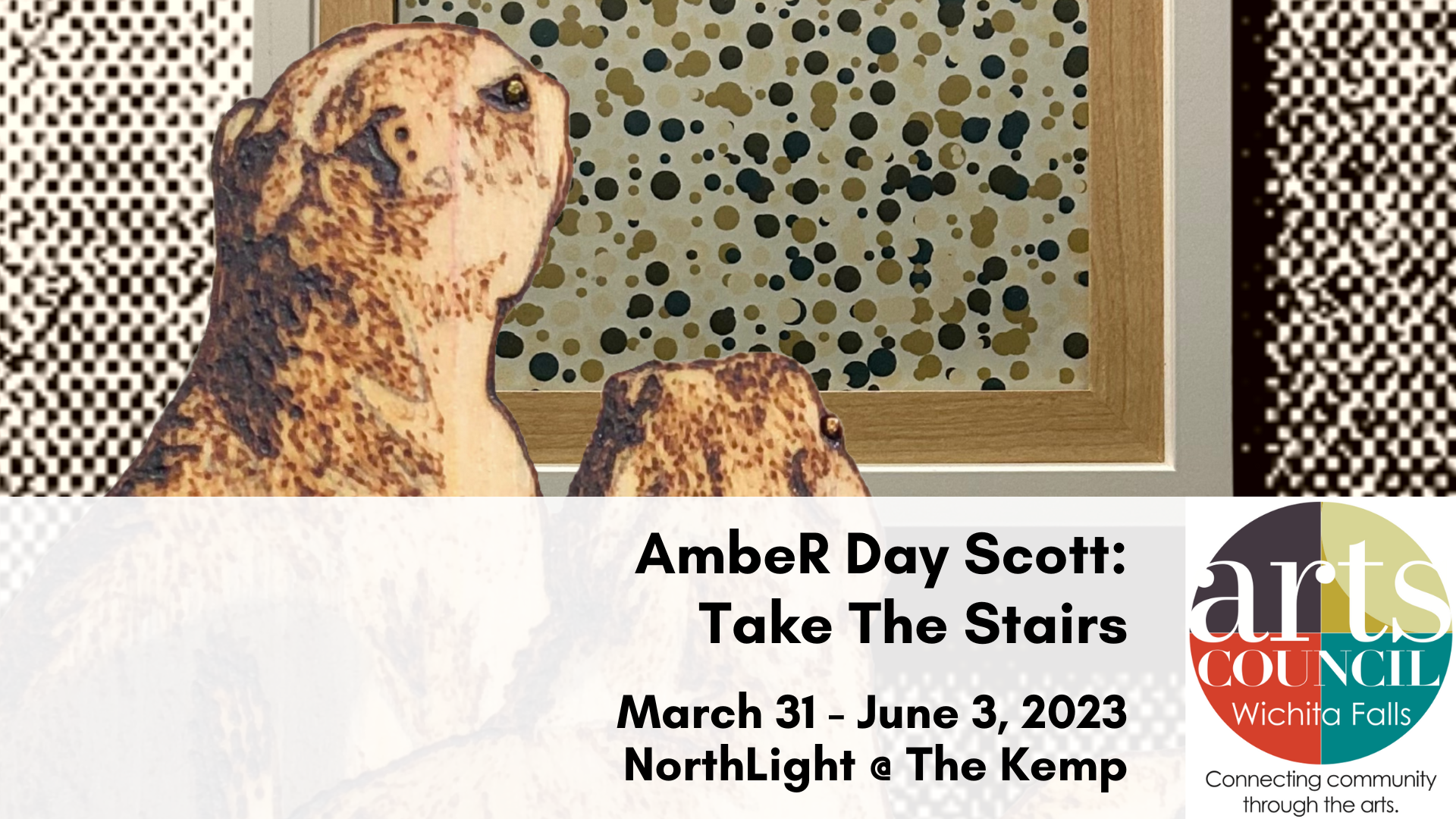 AmbeR Day Scott: March 31 - June 3
Join us for the Artists' Reception open to the public:
FRIDAY, APRIL 14
5:30 PM - 7:30 PM
Take The Stairs
"Take the Stairs" is AmbeR Day Scott's latest mixed media installation of self-referential pieces that invites the audience to question who the Art and Art Spaces are FOR.
After earning a Bachelor of Fine Arts degree in 2001, AmbeR spent years experimenting with new formats to present her creations outside of the studio and gallery environment. Since 2017, AmbeR has been privileged to be a Teaching Artist for the Wichita Falls Alliance for Arts and Culture, as well as the Gallery Manager/Curator for 9th Street Studios. Since 2018, her personal artwork has been featured in group exhibitions at 9th Street Studios, the Juanita Harvey Gallery at MSU, the Kemp Center for the Arts, the Tulsa Nude Art Show, and "Homage" juried exhibition in Rosendale, NY. She has had solo exhibitions at Pedroche Gallery in Dallas, and the Cattletrack Art Gallery in Scottsdale, AZ. AmbeR currently lives and creates in Wichita Falls, Texas.
---
The NorthLight is on the first floor of The Kemp Center building located at 1300 Lamar, Wichita Falls, TX 76301. Call for further information: 940-767-2787 ext 202 or email education@artscouncilwf.org.
---