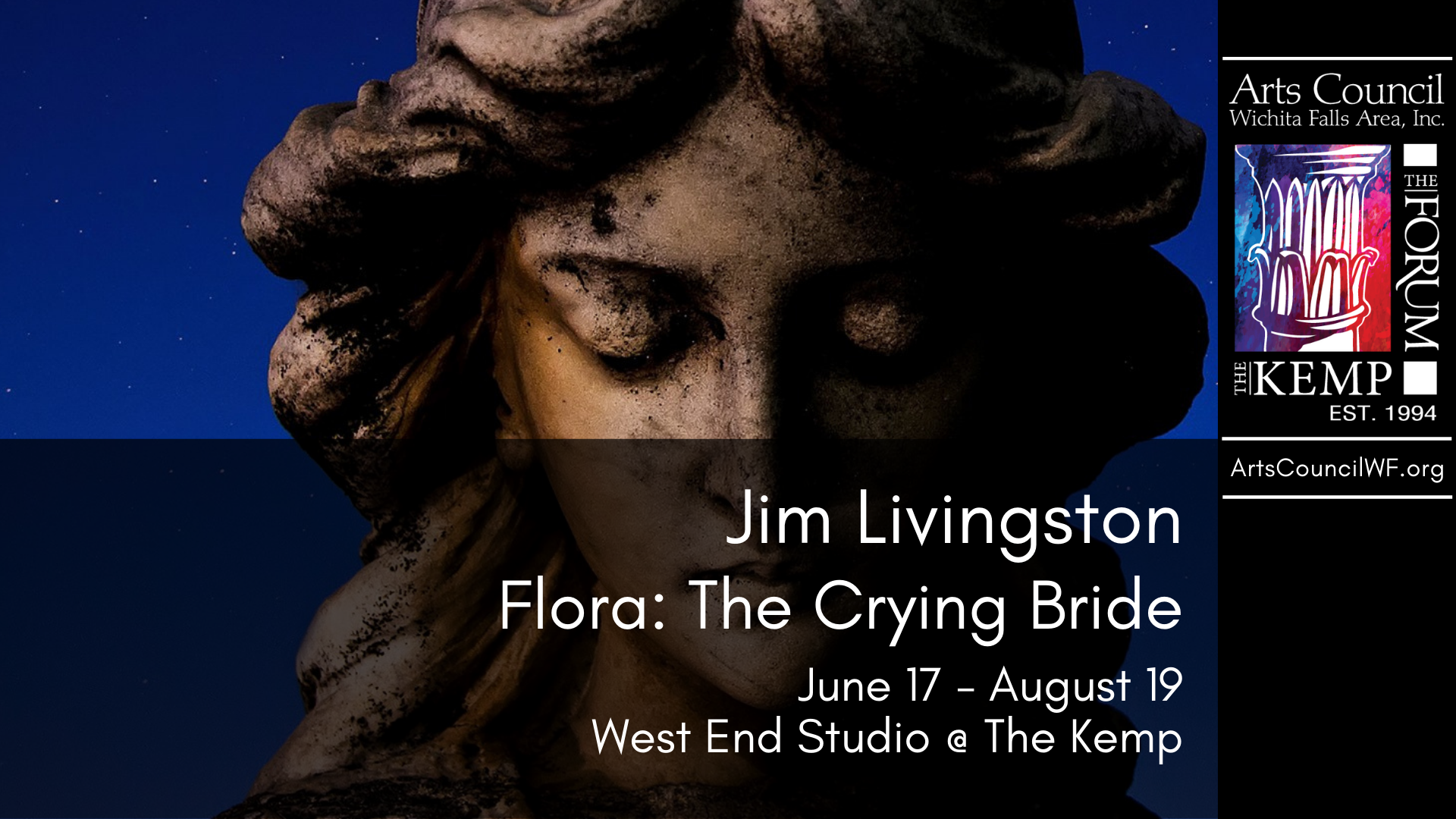 Jim Livingston: June 17 – August 19
"Flora: The Crying Bride"
---
Jim Livingston was given his first camera in 1981. He began photographing Flora Kemp's Tombstone which is a life-size memorial of Joseph Kemp's 17-year-old daughter. Since that time, Jim has continued to photograph Flora in all sorts of weather and seasons, taking over 2000 photos of this memorial. Flora has become a friend and confidant him, inspiring artist creativity throughout his lifetime.
Come view the best of a lifetime of photographs of this historic landmark of Wichita Fall's founding family.
---
The West End Studio is on the first floor of The Kemp Center building located at 1300 Lamar, Wichita Falls, TX 76301. Call for further information: 940-767-2787 or email programming@artscouncilwf.org.
---