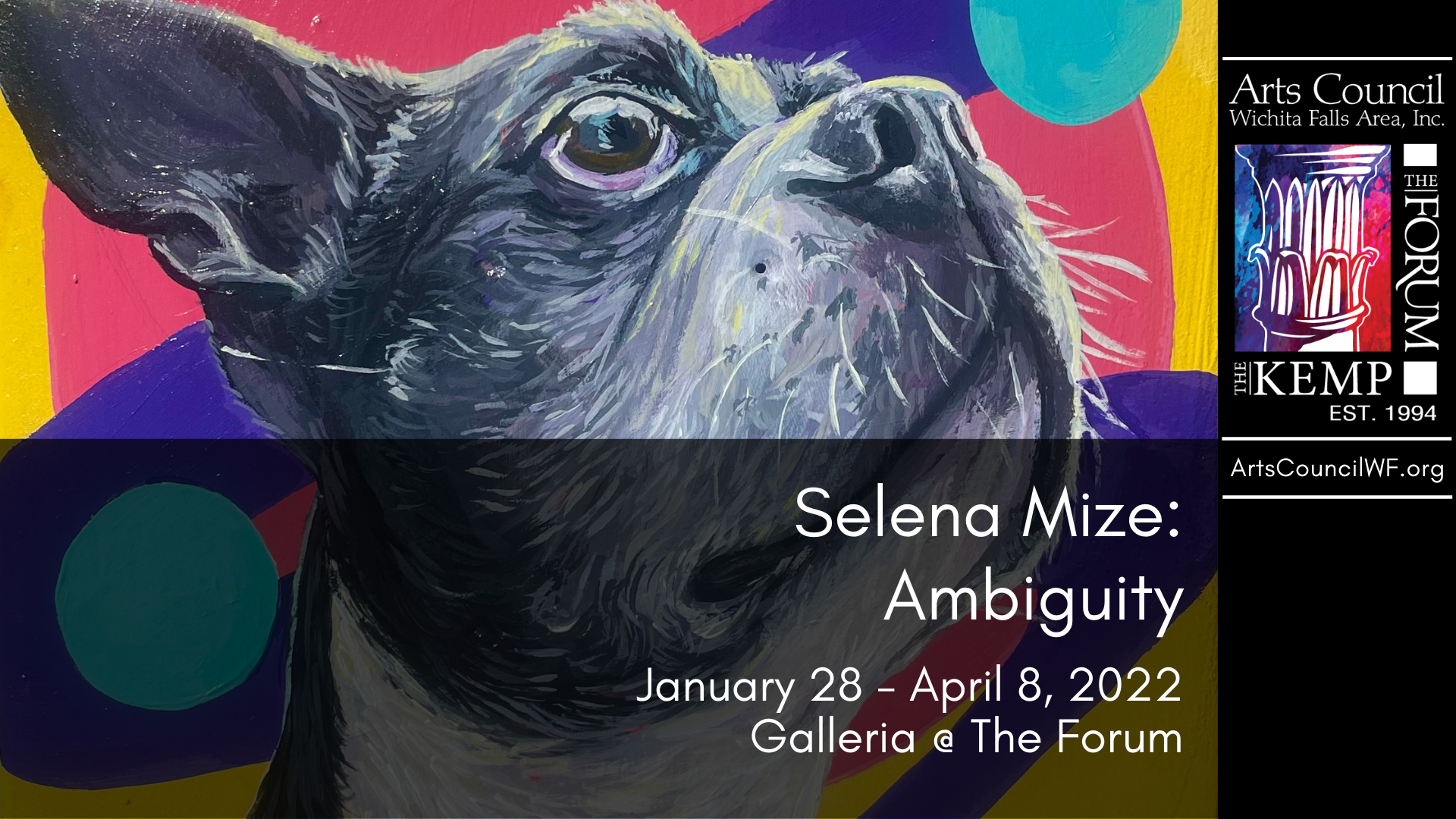 Selena Mize: January 28 - April 8
"Ambiguity"
ARTIST RECEPTION
Friday, January 28
5:00 PM - 7:00 PM
The Forum
---
Selena Mize is a figurative artist and muralist based in Wichita Falls, Texas. Her work embodies a twist on the human figure, specifically portraiture, and how it intertwines with particular line work, color palettes, shapes, and use of space to create playful and vivid imagery. With these elements, she is able to capture the subject's true essence, and give personality and life to the overall composition.
She has been involved in several mural projects with non profit organization, Wichita Falls Alliance for Arts and Culture, since 2019. One of Mize's murals includes a large-scale public art commission partnered with the City of Vernon through the Wichita Falls Alliance for Arts and Culture of the "Caruso of Rock", Roy Orbison.
She has been a part of the Alliance's Teaching Artist Program, and is now enrolled in their Artist Development Program since 2021. Selena has also been commissioned by several local businesses in Wichita Falls, Texas and has started to expand into the metroplex area.
CLICK HERE TO PURCHASE ARTWORK
---
---
The Galleria is in the Forum building located at 2120 Speedway, Wichita Falls, TX 76308. Call for further information: 940 767-2787 ex 202 or email programming@artscouncilwf.org