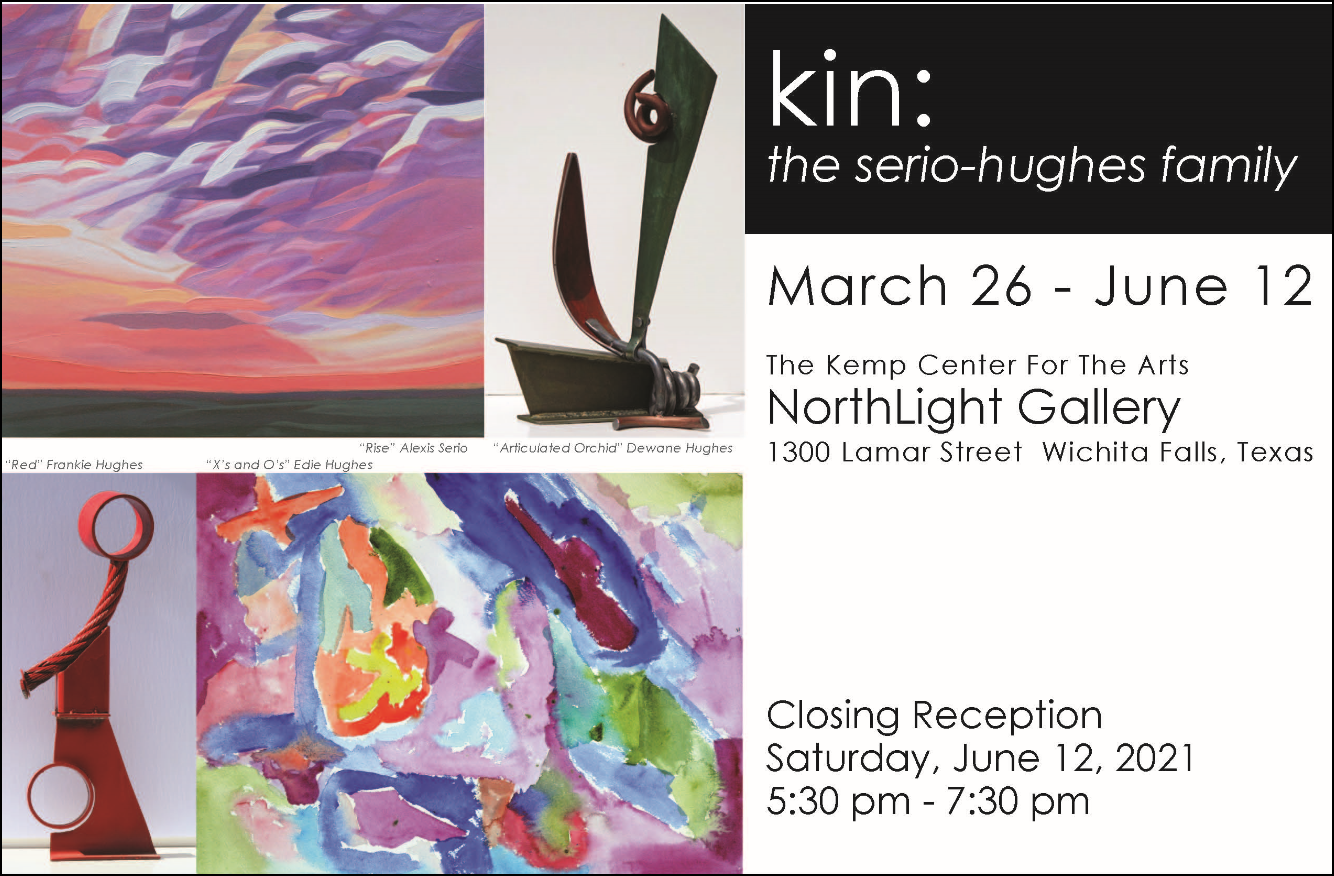 Serio-Hughes: March 26 - June 12
"Kin"
The Serio-Hughes Family is comprised of Edie Hughes (age 9), Frankie Hughes (age 11), Alexis Serio (age 44) and Dewane Hughes (age 51).
Alexis and Dewane are professional artists and Professors of Studio Art at UT Tyler Department of Art & Art History. Edie Hughes and Frankie Hughes are aspiring artists who work on art when not going to school.
The Arts Council WF is proud to present the first exhibit featuring all four artists.
---
The NorthLight is on the first floor of The Kemp Center building located at 1300 Lamar, Wichita Falls, TX 76301. Call for further information: 940-767-2787 or email galleries@artscouncilwf.org.
---