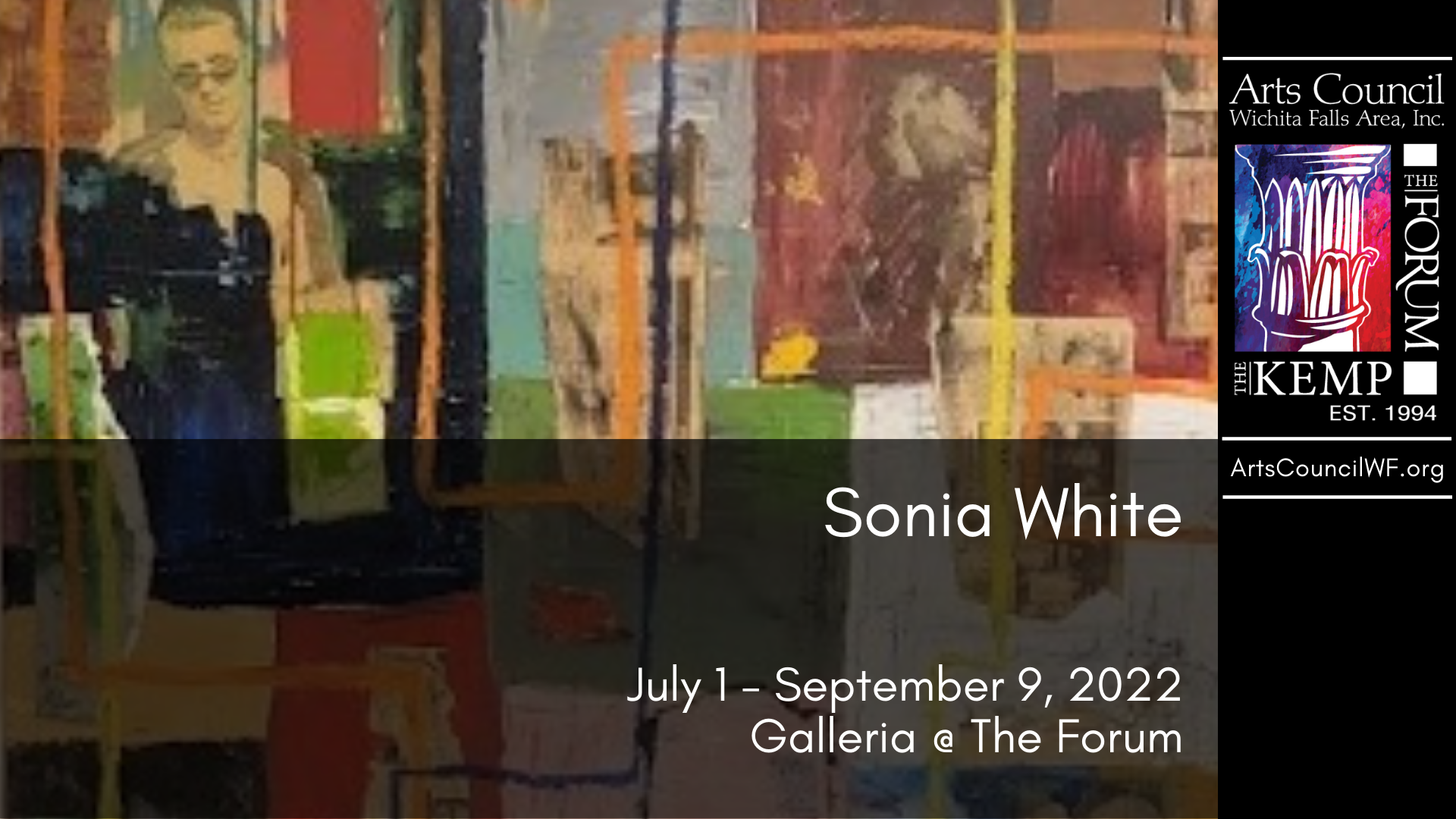 Sonia White Galleria @ The Forum
Sonia White is the director for the is the Director of the Center for Nonprofit Management & Leadership at MSU Texas and has recently assisted with launching the new Nonprofit Minor in the Dillard College of Business Administration.
She earned her Bachelor in Fine Arts from University of Texas at Austin, and her Master of Science in Supervision and Administration in the Fine Arts from Bank Street College and Parsons School of Design in Manhattan, NY. She is currently pursuing her Ph.D in Business Management at the University of South Alabama. Ms. White is a Standards for Excellence Licensed Consultant, one of only two in Texas.
Sonia and her husband divide their time between Wichita Falls and Poolville, Texas. They recently bought and remodeled a 1940's cottage in Wichita Falls. They enjoy the community there when Sonia is teaching at MSU. Sonia and David also own a small ranch in Poolville, Texas, where they enjoy their favorite things: sitting on their front porch with their two dogs and two cats, watching beautiful sunsets, and sharing a glass of wine. Sonia and David have two children and four grandchildren.
---
---
The Galleria is in the Forum building located at 2120 Speedway, Wichita Falls, TX 76308. Call for further information: 940 767-2787 ex 202 or email programming@artscouncilwf.org.