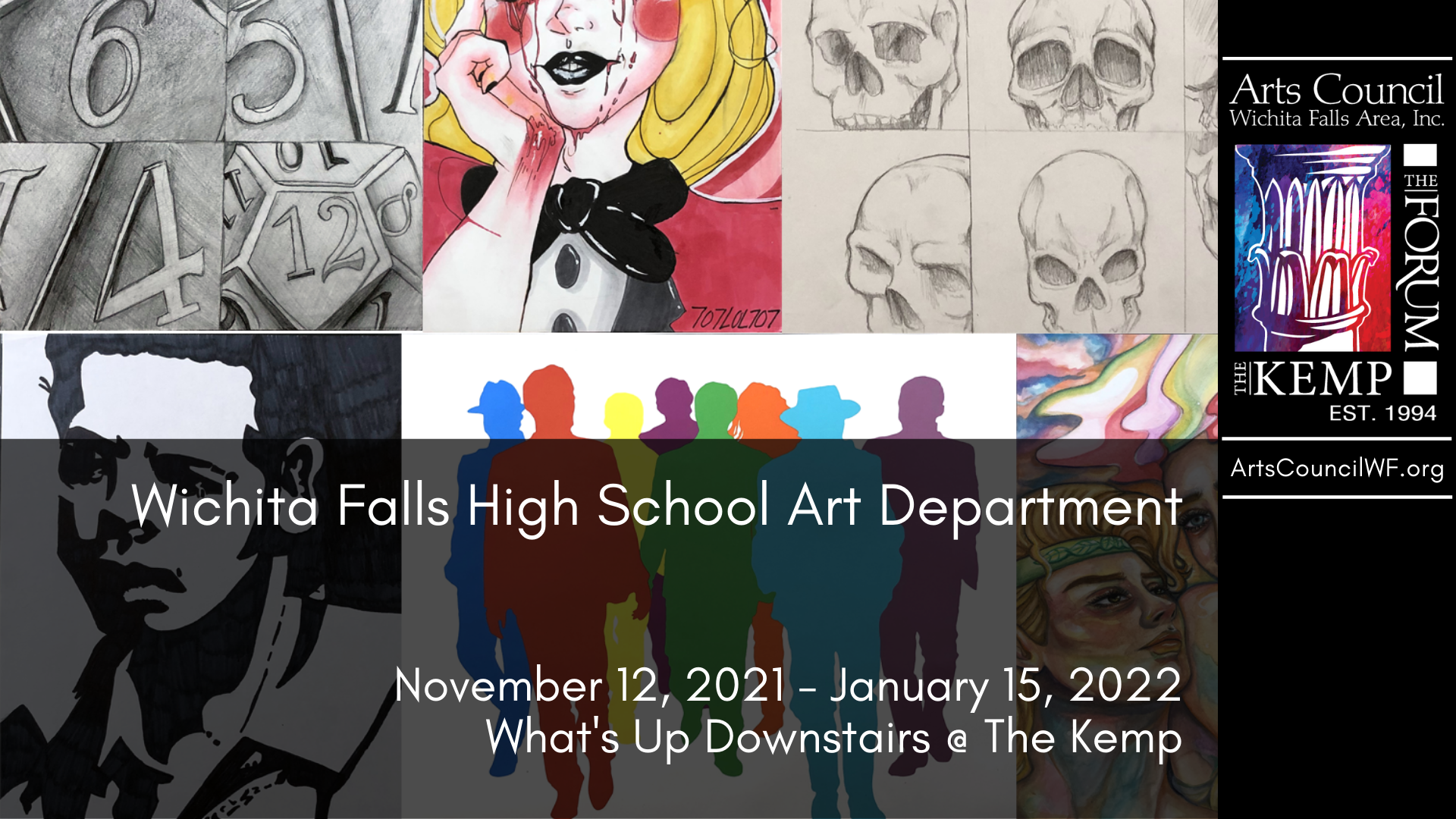 WFHS: November 12 - January 15, 2022
Wichita Falls High School: Art Department
"Incidents and Accidents"
The Visual Arts Department at Wichita Falls High School defines art as, 'The risky discovery and development of basic principles of nature, skillfully rendered into beautiful forms suitable for human use."
We feel that art is a risky discovery…a discovery of style, technique and most importantly, of oneself. As art educators, we feel that a student's understanding and success at manipulating art principles and creative problem solving in class are directly related to more creative ways to solve problems in the real world. A student that is willing to truthfully explore, will almost definitely be successful in life.
This series of works has evolved from a burgeoning skill and a little bit of luck. Some of our students have a natural ability and skill that is truly amazing to watch them explore, while we offer bits of our own learned advice along the way. Some students stumble into something great and we all get to discover it together. While, as a teacher, it is a pleasure to watch the experienced students soar, it is quite euphoric to see a kid just realize they have a skill and ability to do wonderful things, too.
Sometimes it is all a gift…sprinkled with a little bit of luck.
---
What's Up Downstairs? is on the lower level of The Kemp Center building located at 1300 Lamar, Wichita Falls, TX 76301. Call for further information: 940-766-3347 or email galleries@artscouncilwf.org.
---