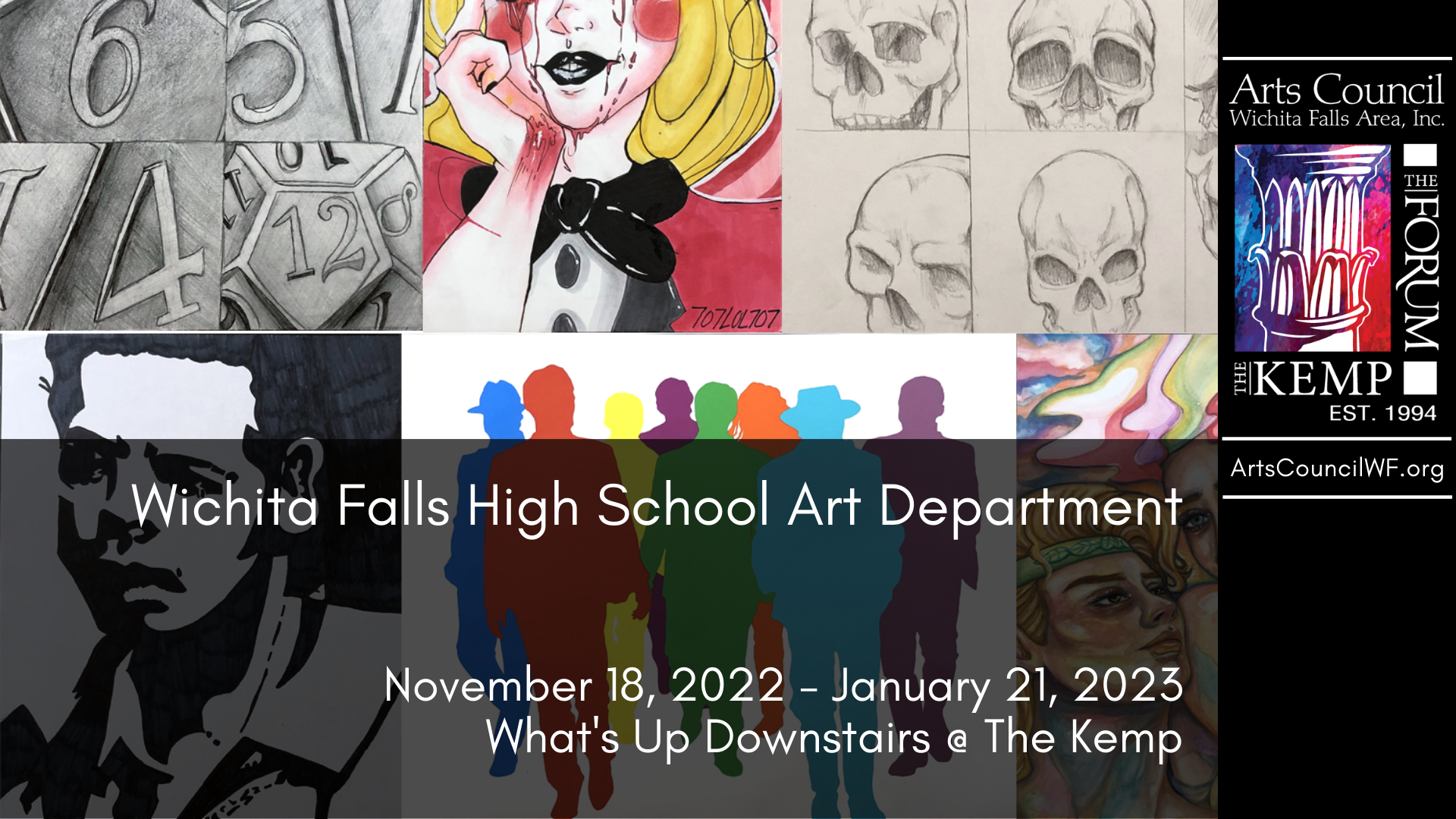 WFHS: November 18 - January 21, 2023
Remembering The Future
Wichita Falls High School Art Department
This is a special time in the history of Old High. As we prepare to close out the story of our school and begin anew across town, we remember where we came from and what we've learned during our time here. We also are looking forward to continuing our bright, successful future under a new name. We believe that the work represented in this series somehow pays tribute to the tried and true techniques that we have learned and used. We have accomplished this while also experimenting, in our own way, with some new techniques and mediums that are a bit lesser known to us and possibly less comfortable to create with.
As art educators at WFHS, we cherish the successes and accomplishments of our students. We also put great value on risk and discovery of new skills learned by our students. A student that is willing to truthfully explore, will almost definitely be successful in any path they chose in life.
---
What's Up Downstairs? is on the lower level of The Kemp Center building located at 1300 Lamar, Wichita Falls, TX 76301. Call for further information: 940-767-2787 ex 202 or email programming@artscouncilwf.org.
---