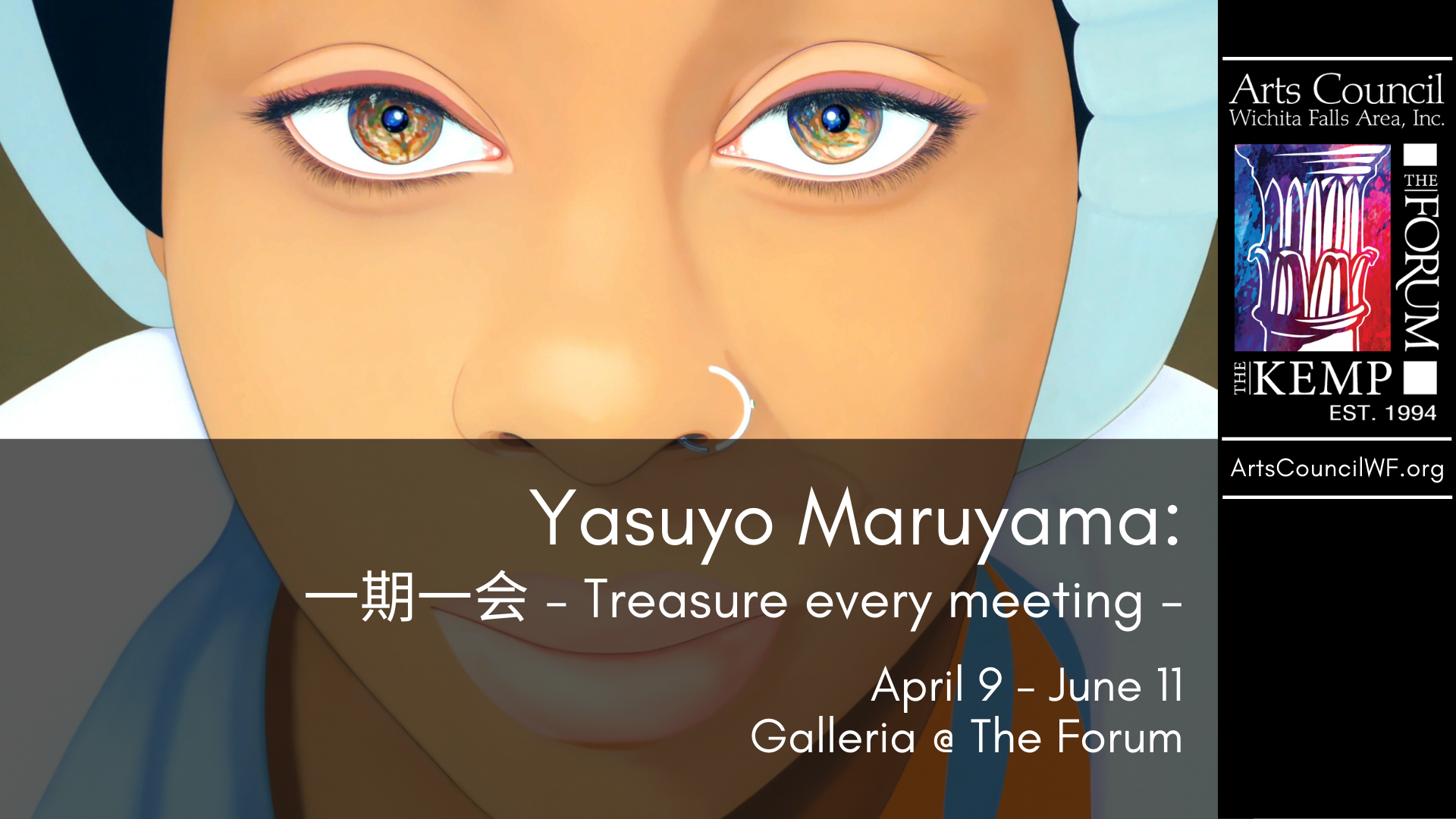 Yasuyo Maruyama: April 9 - June 11
一会 - Treasure every meeting -
Yasuyo Maruyama was born in Kanagawa, Japan and currently lives and works in Texas.
She received her MFA in 2011 and BFA (Painting) in 2009 from Tokyo Zokei University in Tokyo, Japan. She has exhibited in New York, Houston, Dallas, Korea , Hong Kong, Tokyo, and Los Angeles and has also won several awards and jury prizes for her highly skilled oil painting technique.
---
The Galleria is in the Forum building located at 2120 Speedway, Wichita Falls, TX 76308. Call for further information: 940-766-3347 or email galleries@artscouncilwf.org.
---